Chairman's Message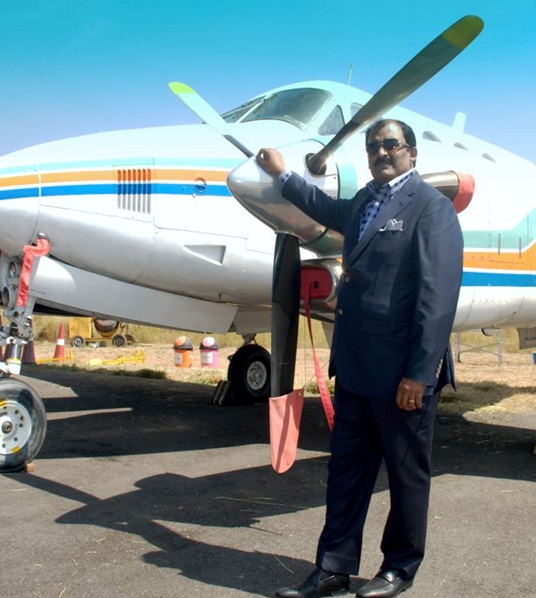 Orient Flights Aviation Academy (OFAA) is the pilot training establishment of Orient Flights Private Limited. Orient Flights completes 25years and what better way of celebrating its Silver Jubilee than to announce its plans to commence its UAV/RPA training operations.
OFAA has been training its student pilots with the latest advancements in technology and safety - a universal consideration in this profession. OFAA innovatively creates structures with a motive "Safety First". At Orient Flights Aviation Academy, we inculcate fundamental sense of safety in every individual, right from his or her training stage. Orient has been Accident / Incident free for the last 25years.
ORIENT FLIGHTS, over the years have received numerous awards, some of them being "India's Most Promising Brand" by the Process Research and Evaluators of WCRC (World Consulting & Research Corporation), The Times Education Icon Award, Aeronautical Society of India "Best Aviation Academy Award" at the 70th AGM from the Honorable Governor of Tamil Nadu, Thiru.Banwarilal Purohitand many more.
I take pride in informing you that Orient Flights has plans to enter UAVs/RPA Training sector. OFAA will provide multifaceted training at the best possible value. Our programs will provide comprehensive unmanned aerial systems training to drone novices and advanced users alike. Whether you are a beginner who is seeking a DGCA remote pilot certification, an advanced pilot responsible for lifesaving tactical missions, or an engineer looking for more efficient surveying and inspection techniques, we have a course that fits your needs and skill level. Designed to be completed over a single weekend, the courses provide industry-leading instruction and feature highly qualified RPA experts with extensive flight experience in practical applications.
It is estimated that; more than 2 million drones are in use across the U.S. as of year's end 2019. Of those, around 1.3 million are owned for recreational use. It has been stated that the global drone market will grow to over $43 billion in 2024 at a CAGR of 20,5%.Service is and will continue to be the largest segment of the drone industry, but software is the fastest growing.Having legalized drones in December 2018, India will be by far the fastest growing commercial drone market in the world, by 2024 becoming the 3rd largest commercial drone market. By 2021, the commercial drone industry will have sold 1,000,000 units. Looking at the growth between 2018 and 2024, unit sales will have tripled in this time period.
"Make in India' is great, but 'Make It Happen in India' is even greater. Make It Happen in India is more than manufacturing. It's about training, about education, about societal development and automation and engineering." Join Orient Flights Aviation programs to make it happen. Start living the new normal.
With Best Regards,
Dr. Anand Jacob Verghese
Chairman, Orient Flights Pvt Ltd